Technical Support
THIS IS SIMPLY
I.T

AS IT SHOULD BE

Disillusioned with the technical jargon and high costs associated with traditional I.T infastructure maintenance and legacy P.C. support desk services, ZERO42 created a brand new support platform which we now offer to businesses large and small.
Technical support has EVOLVED
Waiting hours, days or weeks for a technician to show up is so last century. You choose what works for you; only pay for what you use; let us take care of the rest with three easy plans to pick from and 24/7/365 on-demand assistance; we are always here when you need us.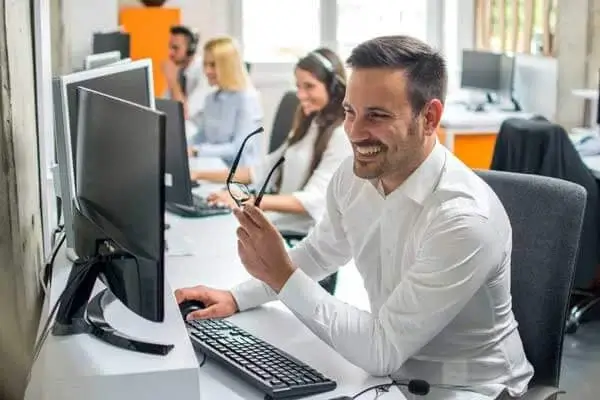 Most Popular
Remote Support
Remote support is perfect for when you run into problems with a connected device and don't know how to sort it without a little extra help.

Unlike everyone else, ZERO42 does not charge for simple ad-hoc remote support tasks, preferring instead to rely on an honesty box system (yes, really). You contact us; we fix the issue, and you decide how much you would like to pay.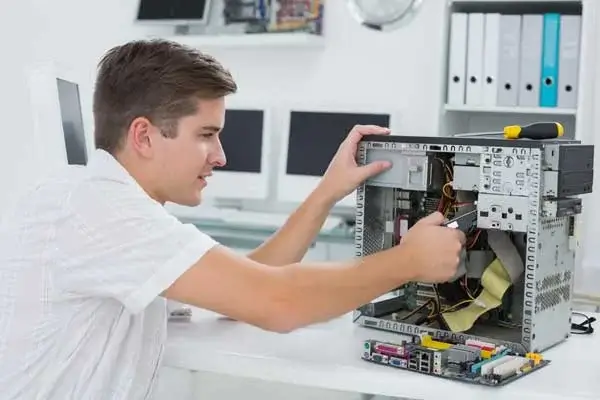 On-Premises Support
Designed for smaller businesses and those without in-house I.T personnel. If we can not resolve an issue remotely, one of our friendly technicians will happily visit and investigate.

We carry a vast stock of computer, telecoms, and network components and will often resolve problems in under an hour.

We prefer to repair rather than replace right down to individual circuit board components, even sub-miniature surface mounted devices.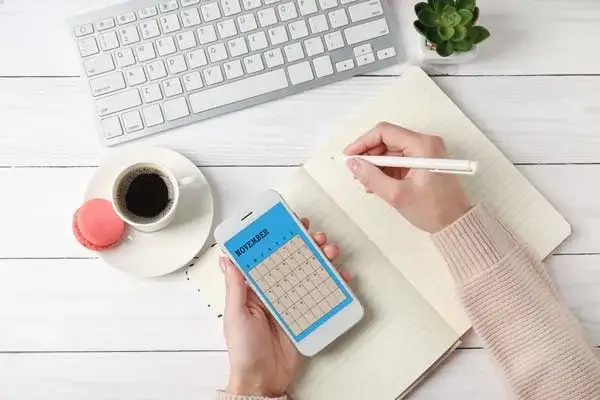 Scheduled Support
Ideal for when you know in advance about moves or changes to your computer systems, telecoms & network devices or when planning additions to your working environment.

Just tell us what you are hoping to achieve and what level of support you require, and we will provide a no-obligation quote for the work. ZERO42 are flexible, too, so we will quickly adapt and find solutions if things don't go strictly to plan.
COSTS
The prices below are just two examples of our generic I.T support packages; we will happily custom tailor I.T support solutions to fit around your exact requirements. Weekly/Monthly checks require access via remote desktop and include driver, security & O.S. updates; annual maintenance includes complete system component clean [fans, filters, CPU etc.] plus internal battery replacement if required.
PC Plus
Everything a small team needs.
Up to 10x Desktop / Laptop PC's'
Windows or Linux OS
1x Microsoft or Linux Server
1x Hub / Router
Monthly
Checkup
Annual On-Site
Maintenance
Unlimited
Remote Support
Most popular
Teams
For growing businesses.
Up to 40x Desktop / Laptop PC's'
Windows or Linux OS
2x Microsoft or Linux Server
2x Hub / Router
2x WiFi access points
Weekly
Checkup
Annual On-Site
Maintenance
Unlimited
Remote Support
Subject to terms & conditions.
Need some help with your telecoms just call the experts
* Advice is always free
Desktop Computers
Laptops & Notebooks
Tablets
Wall boards
Monitors
Office Printers
Computer Components and Upgrades
File Servers
Network Storage [NAS]
Disk Arrays [RAID] & iSCSI Arrays
Firewalls
Rack & Cloud Servers
Print Servers
Thin & Zero Client Terminals
All Microsoft Products
All AWS Products
Most Apple Products
Thin & Zero Client Management Systems
Software Updates & Installation
New & Refurbished Hardware
Computer Peripherals & Accessories
Did you know?
ZERO42 can deliver scalable, highly secure Zero-clients PLUS fully managed cloud-based computing solutions.
See full details here
Category 5e,6,6a,7,8 Structured Cabling
Fibre Optical Splicing
Wifi Access Points
Hubs, Routers & Transmission Equipment
Data Switches & Hardware Firewalls
19" Racking Systems
Rack Mounted Hardware
Rack Mounted Accessories
Uninterruptable power supplies [UPS]
Air Handling Systems
Moves, Changes & System Relocation
Complete Comms Room Services
Fault Finding
Network Certification
Insurance Claims & Pre-sale surveys
Did you know?
ZERO42 design, install and maintain complete comms room solutions and all types of data networks, large and small
See full details here
Traditional PABX/PBX
VoIP & Cloud Telecoms
BT cabling
2,4 & 6 wire networks
Overhead cabling
Moves, Changes & Fault Finding
Nortel
Panasonic
Avaya
Samsung
LG
Most other analogue & digital systems
Voice Mail & IVR
Call Recording
Management Reporting
New & Used Systems
Handsets, Headsets & Accessories
Insurance Claims & Pre-sale surveys
Did you know?
ZERO42 can supply a brand new, fully managed, work from anywhere VoIP Cloud-based telecoms system.
See full details here
We adopt legacy I.T systems
We may not have supplied or installed your current I.T. Still, we often adopt complete systems and provide a reliable one-stop solution for all maintenance and support.
01.Quick On-Site visit

You contact us; we arrange a site visit to evaluate the state of your complete I.T landscape, including the quality of the building's cabling infastructure, age of all hardware, software update schedules and learn of any problems or network bottlenecks etc

02. Planning

Our technical engineers will then draw up a maintenance plan and allocate time for any remedial work, such as outstanding repairs to faulty equipment, software upgrades or damaged cabling.

03. Budget

We tell you how much the annual maintenance plan will be; you can pay it in one go or choose to pay us each month or even weekly if that suits your budget better.

04. Maintenance

Our engineers will carry out any remedial work identified because the work is already included in our schedule; all additional maintenance is already covered, so there is nothing more to pay.

05. Done

Just sit back and relax, knowing that your entire I.T system is 100% covered: all Maintenance, All Repairs, and All Upgrades, including unlimited callouts, unlimited remote support and access to our 24/7/365 dedicated helpline.