Five-Star IT services in Pennington Hampshire including network security and the very latest progressive web apps, web design and SEO.
We living and working in Dorset & Hampshire
We have been in business since 1986 and have travelled to all corners of the British Isles, mainly to install voice and data networks but also to resolve complex IT and security issues for our wonderful clients, including an overnight round trip to Glasgow to fix a broken PC that just needed plugging in!

They say that home is where the heart is, well our home is right on the border between Dorset and Hampshire and so we love both, from quaint and quiet villages and the peaceful New Forest to the historic docks and the busy towns and cities all right here on our doorstep including Pennington.

We always like to use small local businesses rather than large national and international companies where we can, and encourage others to do the same, the benefits are manyfold, with some obvious but many you may not have really thought about.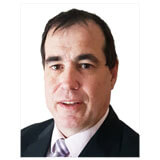 You are always welcome to visit us.
Michael Mansfield @ Zero42
Read our story
Did You Know?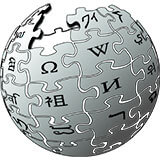 Pennington is a ward (electoral and ecclesiastical) in the New Forest district of Hampshire, England, which is defined based on the boundaries of the earlier manor. Pennington Village is at the centre of the ward, with Upper Pennington to the north and Lower Pennington to the south. The population taken at the 2011 census was 6,060. It is in the southernmost part of the New Forest on the Solent coastline near to the town of Lymington, with which it shares the civil parish of Lymington and Pennington.

Pennington sits on the river terrace plateau between Avon Water to the west and Yaldhurst stream to the east. The Solent forms Pennington's southern coastal border. The northern border is Sway Road. The hamlet of Bowling Green is in Upper Pennington on the border with Sway.

The ward can be split into three broad areas:

Land use in Upper Pennington is mostly agricultural and residential. Gordleton Industrial Estate is in Upper Pennington, and is home to various businesses.

Lower Pennington is home to important local infrastructure including a solar farm, a water treatment works, a recycling centre, and certain landfill sites, as well as a number of farms. Oakhaven Hospice is located in Lower Pennington.

Pennington Village is the main historical settlement and is where major residential development throughout the twentieth century was concentrated. Most of Pennington's shops are located in the village along with a majority of Pennington's schools. Pennington Village also has a leisure centre, which has a 25-metre indoor swimming pool, a sports hall, a gym, and an astro-turf football pitch.

Pennington Common and Pennington Recreation Ground are open spaces used for sports and local community events.

Pennington and Oxey Marshes, historically the largest salt pans in the area, are popular spots for bird watching, walking, fishing, photography and cycling.

Pennington Common and Upper Common are designated Sites of Special Scientific Interests ('SSSIs'). Pennington and Oxey Marshes are divided into 11 designated SSSIs (references listed below).

New Forest District Council's 2014 Local Plan and Local Plan Review propose significant development across the Upper and Lower Pennington areas. A Neighbourhood Development Plan is being drafted by Lymington and Pennington Town Council to shape that future development.

Shops are centred around the square in Pennington Village, and a small arcade of shops built on Fox Pond.

There is a camping and caravan site in Lower Pennington. There are also bed and breakfasts and holiday cottages throughout the area.

Gordleton Industrial Estate in Upper Pennington has some larger employers. There are a number of engineering businesses. There is a petrol station at Pennington Cross.

There are four large schools.

The Women's Institute hall on the corner of Yaldhurst Lane was opened in 1925 in memory of Lady Nora Brand, (daughter of Sir William Conyngham Greene), the Institute's late Treasurer. In 2021, the Hall was put up for sale.

According to the 2011 Census for Pennington, 49.8% of people are married, 9.9% cohabit with a member of the opposite sex, 0.6% live with a partner of the same sex, 20.2% are single and have never married or been in a registered same sex partnership, 9.7% are separated or divorced. There are 390 widowed people living in Pennington.

The top occupations listed by people in Pennington are Skilled trades 17.0%, Professional 14.5%, Caring, leisure and other service 13.7%, Elementary 12.6%, Elementary administration and service 11.2%, Managers, directors and senior officials 11.0%, Caring personal service 10.2%, Administrative and secretarial 8.9%, Associate professional and technical 8.3%, Sales and customer service 8.3%.

The religious make up of Pennington is 67.5% Christian, 23.2% No religion, 0.4% Buddhist, 0.2% Jewish, 0.1% Muslim, 0.1% Hindu, 0.1% Agnostic.

469 people did not state a religion. 19 people identified as a Jedi Knight.

St Marks Church is located at the southern end of Pennington Common, within the village, and is part of the Diocese of Winchester (Church of England).

The bedrock under Pennington is sedimentary and is part of the Headon and Osborne Beds. It is made of clay, silt and sand. It was formed approximately 37 to 40 million years ago in the Palaeogene Period when the local environment was dominated by swamps, estuaries and deltas.

River terrace deposits of sand and gravel were formed up to 3 million years ago in the Quaternary Period when the local environment previously dominated by rivers. Where Avon Water and Yaldhurst stream have flooded, fine silt and clay has deposited in the vicinity of the river banks forming floodplain alluvium.

Pennington sits on a broadly flat plateau with shallow inclined gullies which are the natural water courses draining to Avon Water to the west and Yaldhurst stream to the east. St Marks Church is approximately 24m above sea level, whilst Gordleton Business Park is approximately 28m above sea level.

To the south of Pennington lie Pennington and Oxey Marshes, an area of marsh and tidal muds, formerly used as salterns for the local salt industry. These form part of the larger North Solent Marshes.

These are a favourite area for local birdwatchers and photographers, and many different types of bird have been spotted here.

The Solent Way, a regional coastal path, runs through the area atop the sea wall. There are also walking, cycling and running routes signposted, which are maintained by Hampshire County Council.

New Forest National Park Authority has planning authority over the marshes area.

The mudflats and salt marshes outside the seawall are leased by Hampshire and Isle of Wight Wildlife Trust and form their Keyhaven and Pennington Marshes Reserve.

Pennington and Oxey marshes are divided into 11 designated Sites of Special Scientific Interest (see Natural England website references 3, 4, 7, 8, 9, 10, 12, 17, 18, 19 and 23).

Pennington Common and Upper Common are designated Sites of Special Scientific Interest (see Natural England website references 197, 198, and 199).

Pennington Common was rated Silver Gilt and "Common of the Year" in 2016's Britain in Bloom - South and South East.

The Avon Water basin is a small basin draining the south-west edge of the New Forest. It rises within the southern confines of Burley and flows eastwards where it drains Holmsley Bog. The river continues its journey following the edge of Wootton Coppice Inclosure and Broadley Inclosure where it appears to have been significantly straightened before passing the perambulation boundary. From this point it flows through farmland via Sway Lakes and passes to the western side of Pennington (forming the western boundary of Pennington) before entering the Solent at Keyhaven.

Winding through the area is a small stream which issues from Yaldhurst Copse to the north and runs down a small valley across the Yaldhurst farmland. This stream has long been taken as the official defining the boundary between Buckland/Lymington and Pennington (until the point that the stream meets Stanford Hill).

In 2009 the New Forest National Park Authority with the support of the Heritage Lottery Fund, English Heritage, the Crown Estate, Hampshire County Council and Exxon Mobil based at Fawley set up the Coastal Heritage Project. The project recorded the variety of archaeology found along the New Forest coast.

Phase I (desk based investigation) and Phase II (fieldwork) projects identified over 2,900 archaeological sites within the Study Area ranging from pieces of pottery to abandoned villages and castles. In Appendix B to the report, the coastline between Milford-on-Sea to Elmers Court is evaluated, and there are several references specific to Pennington.

Archaeological records indicate that 12 early prehistoric hand axes have been found in the Pennington and Lymington area.

An excavation at Lower Farm in Pennington uncovered late prehistoric human activity (a burnt mound).

Early Neolithic human activity is evidenced in Lower Pennington by a ditch enclosure. A Bronze Age ring ditch is also recorded as having been documented, but the 2009 study did not spot it.

The report indicates that two stone carved heads from this period were once found at Lower Farm in Pennington. However, no settlements are known except those at nearby Buckland and Ampress.

Excavations at Manor Farm in Lower Pennington found evidence of medieval settlement including hearths, ditches gullies and post holes.

Widespread food production in the Lower Pennington area is evidenced by enclosures and droveways uncovered in Lower Farm.

The report states that Oxey Marsh in Lower Pennington was the primary salt production site during the local industry's peak. More discussion of the Pennington and Oxey salt works is set out below.

The village of Yaldhurst is mentioned in the Domesday Book but it goes back even earlier than that. With Highcliff, Beckley and Hinton, it formed the New Forest 'Hundred', the division of the County in Saxon times supposed to contain a hundred families.

In the reign of Edward the Confessor (1003-1066), the land was held by Brixi and was assessed at five hides. In old English law a hide was a variable unit of land that was enough for a household. However the Estate of Yaldhurst ("Cildeest" 11th century) was held in 1086 by Alvric the Little or 'Younger'.

Because of the creation of the New Forest by William the Conqueror for his hunting preserve, three Yaldhurst hides had become part of the Forest such that only two remained as meadow (presumably farmed).

Nobody knows the site of the medieval settlement of Yaldhurst but today the name is preserved in the former farmhouse of Yaldhurst (which is a listed building) and the lane leading to it from Pennington Common.

Pennington is now a separate ward within the New Forest district of Hampshire, but it was for centuries a separate manor.

The manor is recorded as Penyton in the 12th century, and as Penington in 1272. Similar place names appear across Britain following the Norman Conquest of 1066. The meaning is understood as a farmstead (or settlement/enclosure), i.e. a "Tun", that paid a penny's rent.

The manor of Pennington was held in the 13th century by the de Clares, whose descendants continued to be overlords till it passed to the Crown following the execution of the Earl of Salisbury in 1499.
This text is available under the Creative Commons Attribution-ShareAlike License 3.0
If something here is wrong, you should really consider updating the information on Wikipedia to help other readers, everyone can contribute and all corrections and additional information is always very welcome.
We also used the following coordinates to generate the Google Map displayed on this page. latitude 50.753545 and longitude -1.560517
Need some help with your I T in
Get in touch
Cyber Security
Penetration Testing, Security Resilience, Computer Forensics and Reverse Engineering
Web & App Development
Creative design, limitless functions & fully responsive.
Progressive Web App specialists.
Voice & Data Networks
Telephone systems, data cabling and comms room builds including fibre optic, cat5e/6/7 & wifi
Support, Sales & Repairs
Same day service, expert technical consultation and free, friendly, helpful advice.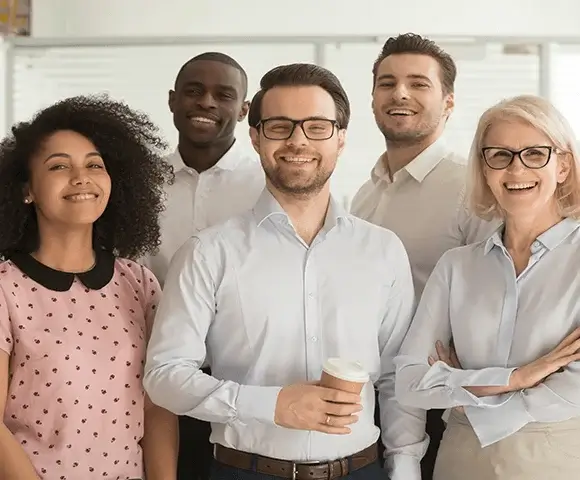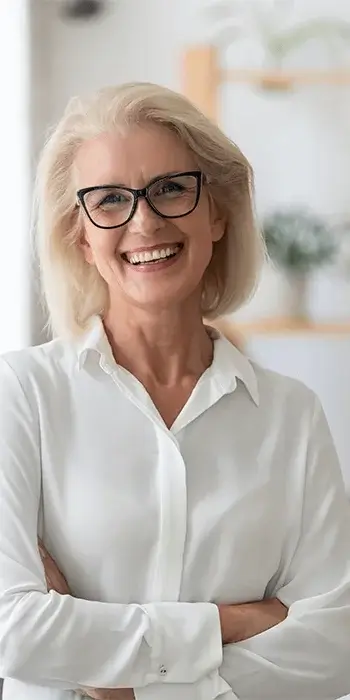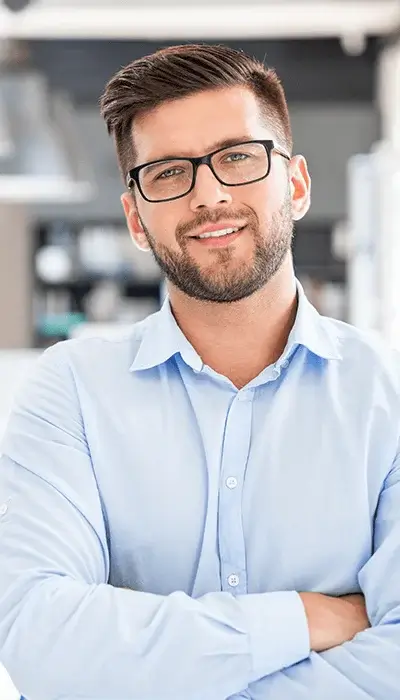 We truly care about our customers, our service and our products.
At Zero42, we genuinely care about our customers, and we're passionate about providing the very best service and products. We understand that choosing the right provider for your cyber security, data + voice communications, and full 360° I.T support is an important decision, and that's why we're here to help.
You can trust us to deliver top-class technical service, rapid technical support, and excellent value for money, whether you need a simple repair or a full unified network solution. Our commitment to our customers has earned us consistent Five-Star ratings, and we're proud to be a small and local business friendly company.
We believe in being reliable, affordable, and flexible, because we know that every customer is different. So, if you're looking for a partner you can trust, look no further than Zero42. We're here to help you succeed.
Consistently rated

Five Stars

Small & local + business friendly

Reliable

, Affordable, Flexible
Need some help with your telecoms just call the experts
* Advice is always free